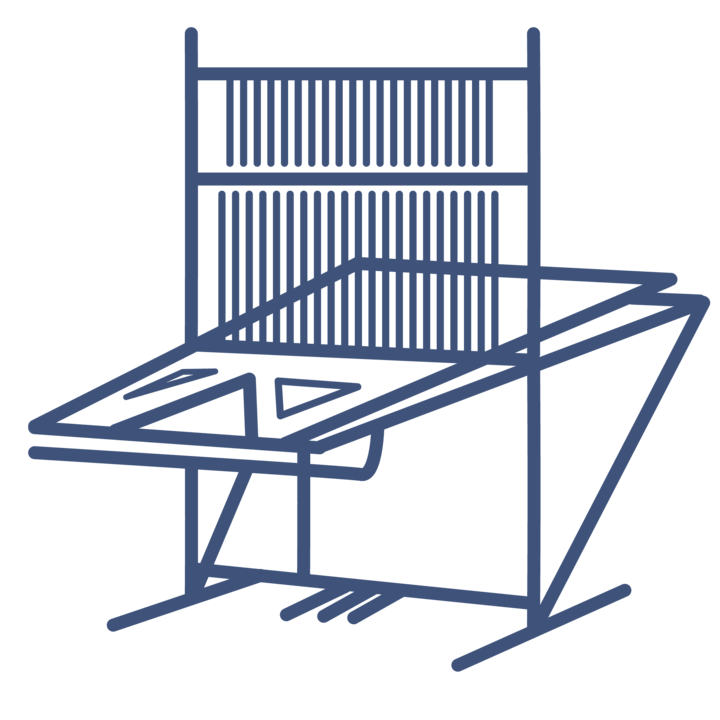 Beginning weaving
Weave a "Sampler" on a four-harness table loom. Learn the terminology, how to measure warp and weft,
thread a loom and WEAVE!
All supplies will be furnished. This is a three Saturday class, and you must be able to attend all three sessions. 
We are hoping to have a Beginning Weaving class meeting on October 16, 23, and 30 (all three Saturdays) 
from 9:00 am – 2:30 pm with 1/2 hour for lunch
(bring a sack lunch)
Registration is $45 plus $40 cost for supplies, payable at the first class (cash or check only for supplies).
We are practicing social distancing and wearing masks as much as possible.
Registration info is below.
Sign up for our classes
We offer several classes throughout the year, typically Beginning Weaving in the fall and winter, and Beginning Spinning in the Spring. These schedules have been altered due to COVID-19.
Register for our beginning classes through Southeast Community College at www.southeast.edu/classschedules under Continuing Education
Use Keyword "weaving" or "spinning" then click on "submit"
for course information and to register.
Calendar
Please click on an event for more info.