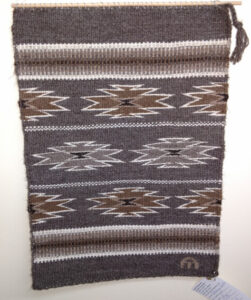 Guild Membership
Individual membership dues for the Guild are $35 for renewals, $30 for your first year. You can become a member by mailing a check made out to HWGL and mailing it to:
HWGL
3843 S. 48th St.
Suite 1
Lincoln, NE 68506
In the check's memo line, record the year and "Guild Dues"
Studio Membership
Studio Fees allow use of studio looms/wheels on your own schedule; you will be given a code to unlock the studio door.
You must be a paid Guild member for at least 6 months in order to be a Studio member. New member's Studio Fees are $150 for the first year ($75 for 6 months). Studio membership renewals are $180 ($90 for 6 months). Send a check to the same address above. Mark the memo line "Studio Fees" and include the amount of time you're paying Studios Fees for (full year or 6 months). Annual dues/fees are due by the second Saturday of January each year. The studio door code will be changed February 1.
See below for more membership levels and renewal dues/fees.
Membership Levels
Member Type
1st yr Guild
Renewal Guild
1st year Studio
Renewal Studio
Individual
$30
$35
$75/6mo, $150/yr
$90/ 6mo, 180/yr
Family
(2 adults living at the same address)
1st person:  $30
2nd person:  $10
1st person:
$35
2nd person:
$10
1st person:
$75/6mo, $150/yr 2nd person:
$55/6mo, $100/yr
1st person: $90/6mo, $180/yr 2nd person:
$75/6mo, $150/yr
Student
(must be full-time college student)
$15
$20

$60/6mo
Honorary
(80 yrs old & over & Guild member for 5 yrs. or more)
Waived
Waived

$75/6mo, or $150/yr
Officer Approved Service (providing services to the Guild, i.e, teaching, opening /closing for an event, etc)
$30/yr
$35/yr
Door code access as needed
Door code access as needed
Charitable Donations Accepted.
We ask that all Dues and Studio Fees be paid by the January Guild meeting (second Saturday), with a final due date of January 31.
Door code will be changed Feb 1.
Membership Benefits
| | |
| --- | --- |
| Guild Membership | Studio Membership |
| Library loans | All Guild Membership benefits plus the following: |
| Voting privileges | 24/7 access to Studio |
| Participation in Annual Sale | Check-out equipment |
| Emails | Access to all interest groups (spinning, rug group, group projects, etc) |
| Member and Friends Directory |   |
| Workshops |   |
| Purchase of yarns |   |
| Access to Interest Groups* |   |
| Participation in Shows |   |
*If interest group involves continued use of studio equipment, studio membership is required.