Annual open house and sale october 2, 2021
Plans are moving forward for our Annual Open House and Sale, however, we will respect the significance of the Covid-19 pandemic, and may alter our plans somewhat. Currently the Open House and Sale is schedule for October 2 from 10:00 am – 4:00 pm. We are planning demonstrations of weaving and spinning, as well has having hand made pieces for sale.
We are demonstrating weaving and spinning at the following events this year:
Camp Creek Threshers, Waverly, July 17-18
Lancaster County Super Fair, Lincoln, August 1, 1:00 – 4:00 pm 
Seward County Fair, Seward, August 6, 11:00 am – 4:00 pm
Arbor Lodge, Nebraska City, October 30
International Quilt Museum Art Market, Lincoln, November 19 – 20
HWGL Annual Sale and Open House, Weavers Studio, 3843 S 48th Street, Lincoln, October 2
Arbor Lodge Christmas at the Mansion, Nebraska City, December 4
Stop by and see us in action, and to learn more about our Guild!
Plans are being made for an art show of our weavings at the lux center for the arts in 2023. watch this space for more info.
Calendar
Please click on an event for more info.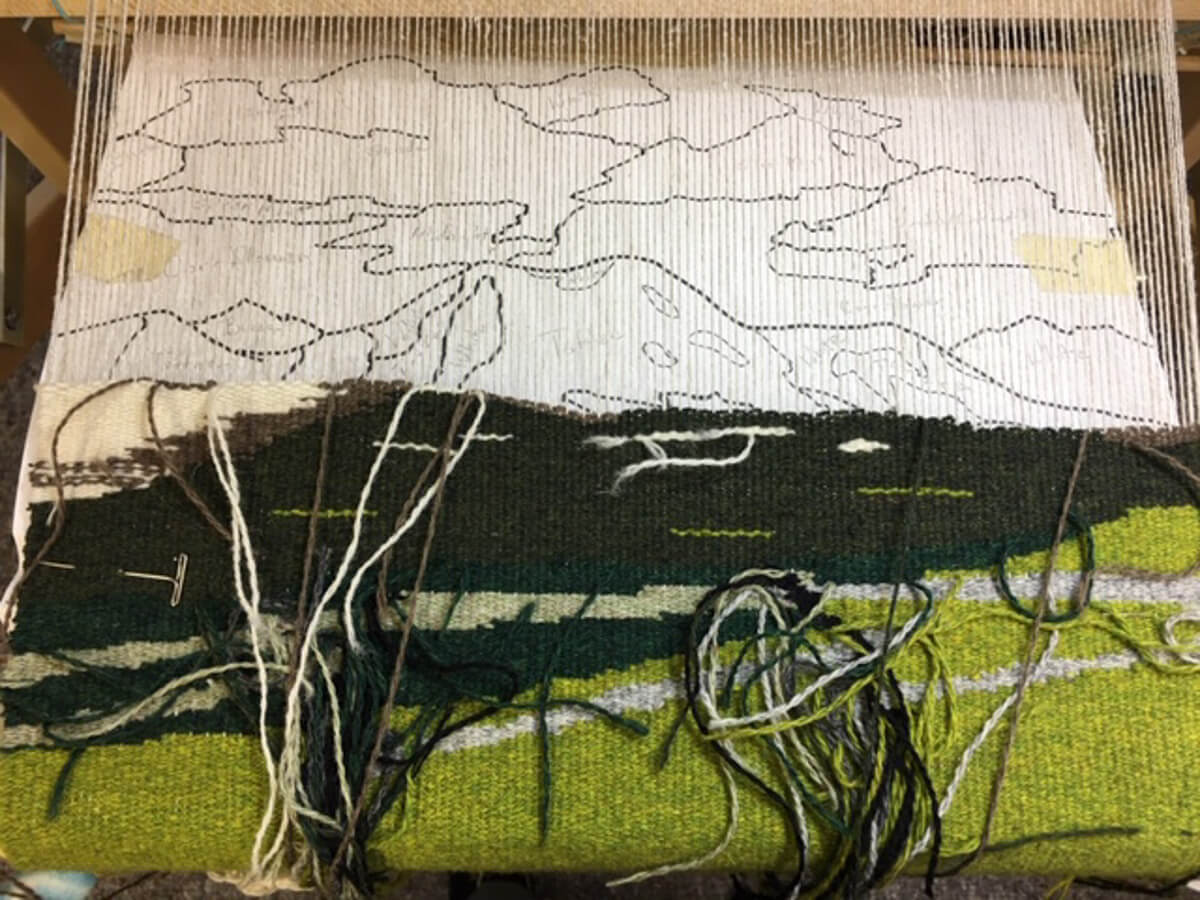 These are just a few of the pieces which were displayed at our show: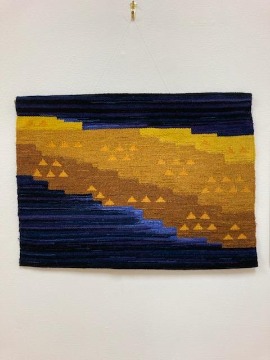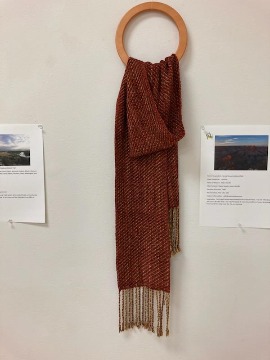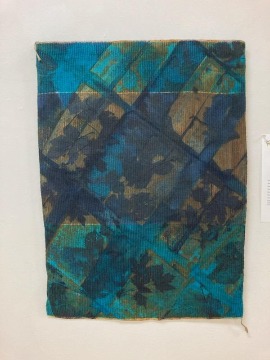 CELEBRATING OUR NATIONAL PARKS: A WOVEN TRIBUTE 2021
The Hand Weavers Guild of Lincoln had a show at The Lux Center for the Arts presenting handwoven tapestries and other textiles April 2 – 25, 2021. First Friday reception was April 2, 2021, 5:00 – 8:00 pm. Our artwork in this show has been inspired by the National Parks and Monuments of the United States.